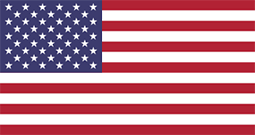 UNITED STATES OF AMERICA
Education in the USA is valued everywhere in the world. Over 4600 Higher Educational Institutions are in US.AS a matter of fact, 45 of the World's TOP 200 Universities are based in USA. There are both public and private universities which are well recognized for their excellence in providing education in the USA. Education in all streams is available. Since multiple options are available students, who
study in the USA, can focus on specific areas of their interest. The country has extremely flexible education system. Students can receive financial assistance in the form research assistantships, teaching assistantships, graduate assistantships, full of partial tuition waiver, paid internships and can also earn by working part-time while studying.
Some of the Top universities in USA
University of Cincinnati, Cincinnati, OH

University of Illinois, Urbana champaign

University of Michigan, Ann Arbor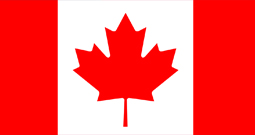 CANADA
Canada has become the most popular destination for immigrants, effectively dethroning their southern neighbor, the USA. Canada's international reputation as a peace-keeping nation extends to its citizens. Canadians comprise of many distinct cultures, religions and races from around the world. Canada has a well-recognized, high-quality education system Universities in Canada are both public as well as privately funded. Students coming to Canada will experience a secure, peaceful, multi-cultural environment in cities and
towns with people who are friendly and interested in learning about other cultures.
Some of the Top universities in CANADA
George Brown College, Toronto, Canada

University of Toronto, Canada

Lakehead University -Thunder Bay, Ontario

University of Windsor - Windsor, Canada
AUSTRALIA
Study in Australia at an Australian university or college and students will be opening the door to a world of study that will fill their life with knowledge, skills, and enthusiasm. International Students can choose from a vast range of courses including traditional academic areas of learning and research, as more practical course with a vocational orientation. In Australia there are over 1100 institutions offering a wide range of programs. According to statistics, 35 Australian universities are ranked among the world's bestranked universities. Australian universities are widely recognized for excellence in many disciplines. Institutions deliver practical and career-orientated training, so graduates can be confident they have the skills demanded by employers.
Some of the Top universities in AUSTRALIA
The Australian National University, Canberra

Monash University, Melbourne

University of Adelaide- Adelaide, South Australia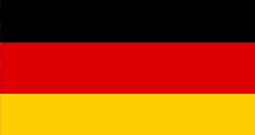 Germany
German universities have drawn many international students since the last couple of decades. The universities for higher education are dispersed all over the country. The German university system is one of the oldest in the world and has set the standard for higher education in many countries. The degrees awarded by German universities are highly regarded and recognized throughout the world by employers and academic institutions. University education in Germany is federally funded. Another important and attractive feature of the German system is the freedom that you must plan and organize your own work.
Some of the Top universities in GERMANY
Humboldt University of Berlin

Ludwig Maximilian University of Munich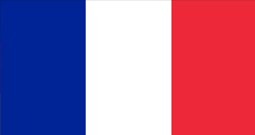 France
France is one of the world's most popular study abroad destinations is surely no great surprise. France's strong academic and artistic tradition continues in the modern day, helped by the fact there are few countries which invest as much in research and education. International students make up to 10% of the total enrolments and the cost of studying in France is quite reasonable than other
countries.
Some of the Top universities in FRANCE
University Pierre et Marie Curie

University Claude Bernard Lyon 1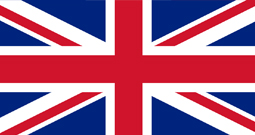 UK
The teaching and study methodology in UK provides the freedom of being creative and developing the necessary skill set. UK universities rank among the best in the world and offer recognized degrees. It is an ideal place for developing English language skills and enhancing employment prospects. The UK has a lot to offer to international students as compared to other English-speaking countries. Education system in UK also offers sandwich programs which are study–work programs at the bachelor's level and which are very popular among candidates who come to study in UK.
Some of the Top universities in UK
Imperial College London, UK